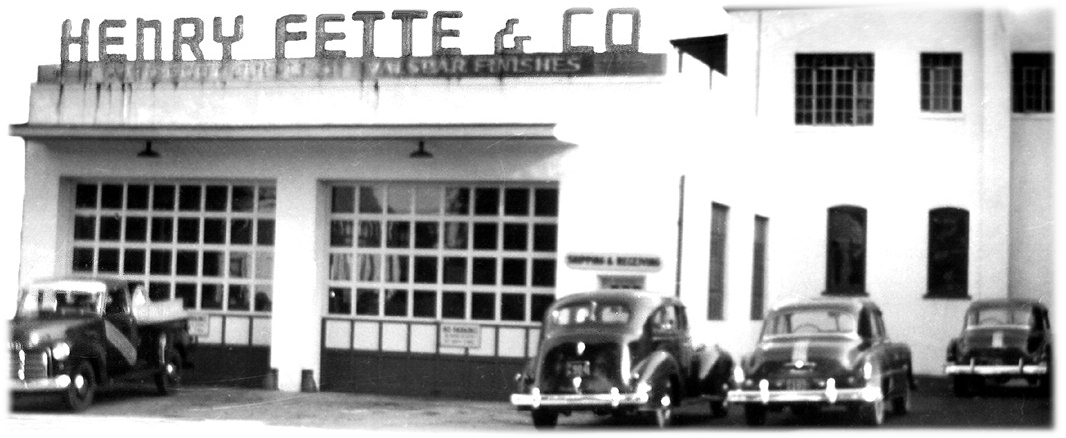 Main and Madison Aves. was at the center of it all in 1952 when Henry Fette established his automotive business there. The building is now the home of Clifton Electrical Supply. Prior to that, Fette had an auto supply store on Main. By 1954, Fette moved near the Allwood Circle, where the Auto Zone store is today. Fette Ford & Kia moved to the firm's current location, at the intersection of Routes 46 and 3, in 1977. 
John Fette is not one for grand speeches. So in anticipation of what the president of Fette Ford, Kia & Infiniti would say when he accepts the Star Gala Award from the North Jersey Regional Chamber of Commerce on Dec. 6, we asked how his firm got to this place. "Really, it's about my dad and HF," said Fette, a third generation business owner. He pondered for a moment and explained. "Henry and Larry did it. They got me to this point. I'm growing it. Continuing it. I'm honored to be here. But it's not about me. There's Kristin, my wife and Chris Ciresi. I am standing on the shoulders of many giants. I mean that." HF refers to grandfather and patriarch Henry Fette. A showman extraordinaire, HF was the guy who in 1952 founded Fette Ford and essentially put the Fette nameplate on thousands of vehicles since. During Clifton's post-war growth years, HF beat the band to do what was right for Clifton.
The firm is a 60 year member of the Chamber, beginning with HF as president of the Clifton Chamber of ommerce and organizations such as Kiwanis and local banks. Active with the Boys & Girls Club-his grandson in on that board today-he was also the grand marshall of Clifton's 50th Anniversary Parade. In the early 1950's, Fette was lead fundraiser for the Clifton Memorial Library, which opened on Jan. 31, 1953. In 1990, when the Piaget Ave. facility was being rebuilt, Fette gave a personal donation to establish the Clifton history room.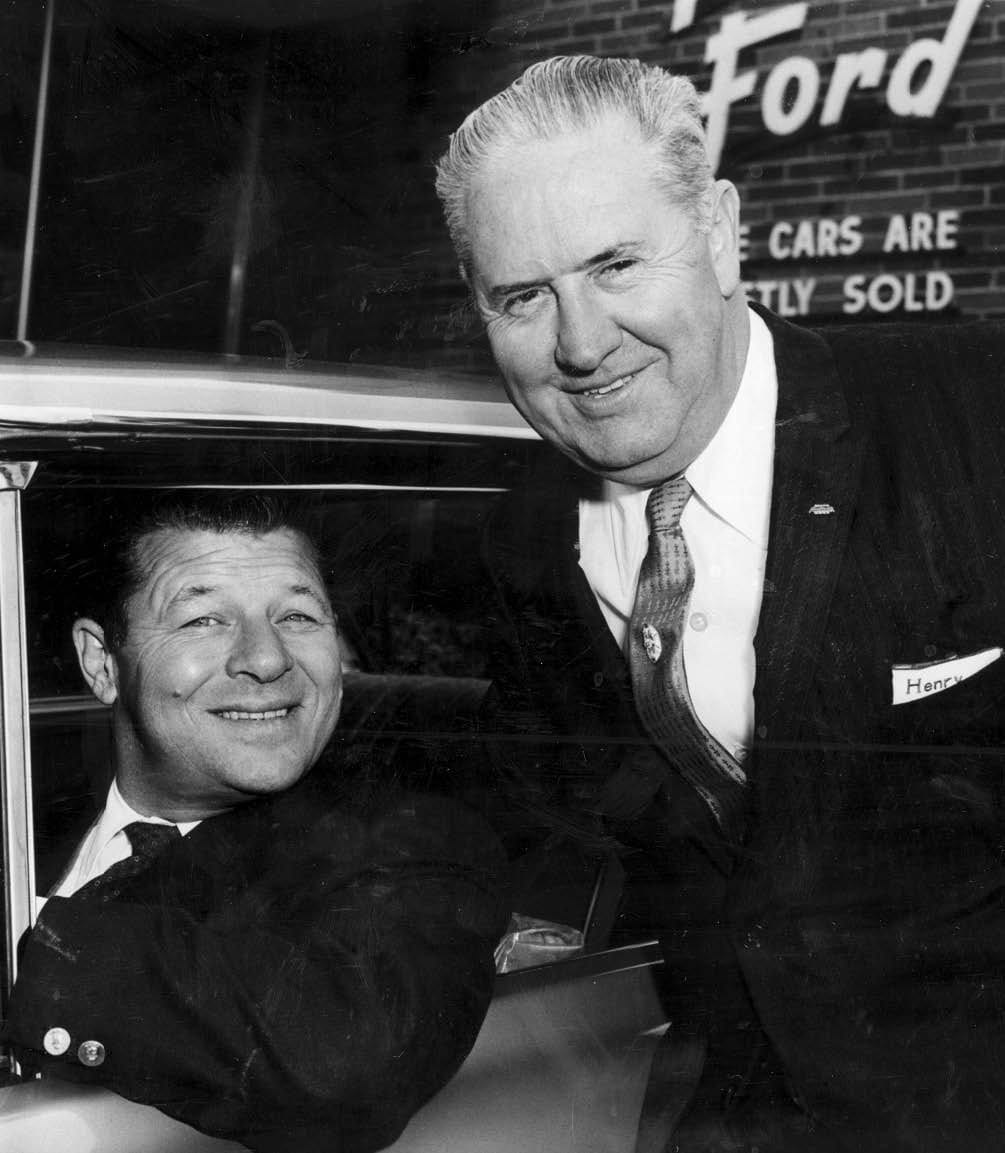 Henry Fette died at the age of 96 on August 7, 2001. "I worked with him since I was in high school," said Larry Fette upon his father's passing. "He was a good father and a good friend."
Larry, CHS Class of 1954 and Rutgers Class of 1959, joined the firm full-time after graduation. He learned much about the business from his dad. "Like my father always said, customers come first, then employees, and last, the owners. We pride ourselves on good customer service."
Sadly, just seven years later on May 9, 2008, Larry Fette passed away at the age of 71. He succeeded his father and ultimately passed the business along to his son, John, keeping the business in the family for a third generation. Like his father a true Clifton booster and involved in many community causes, Larry left behind his wife Nancy, four daughters, his son John, 13 grandchildren,two sisters and a brother. Started in 1952, first as an auto part supplier than as a dealer on Main and Madison Aves., the name Fette became synonymous with the Ford brand. With a growing reputation and banking on America's love affair with motoring, Fette in 1954 moved the dealership to Allwood Ave., near the Allwood Circle.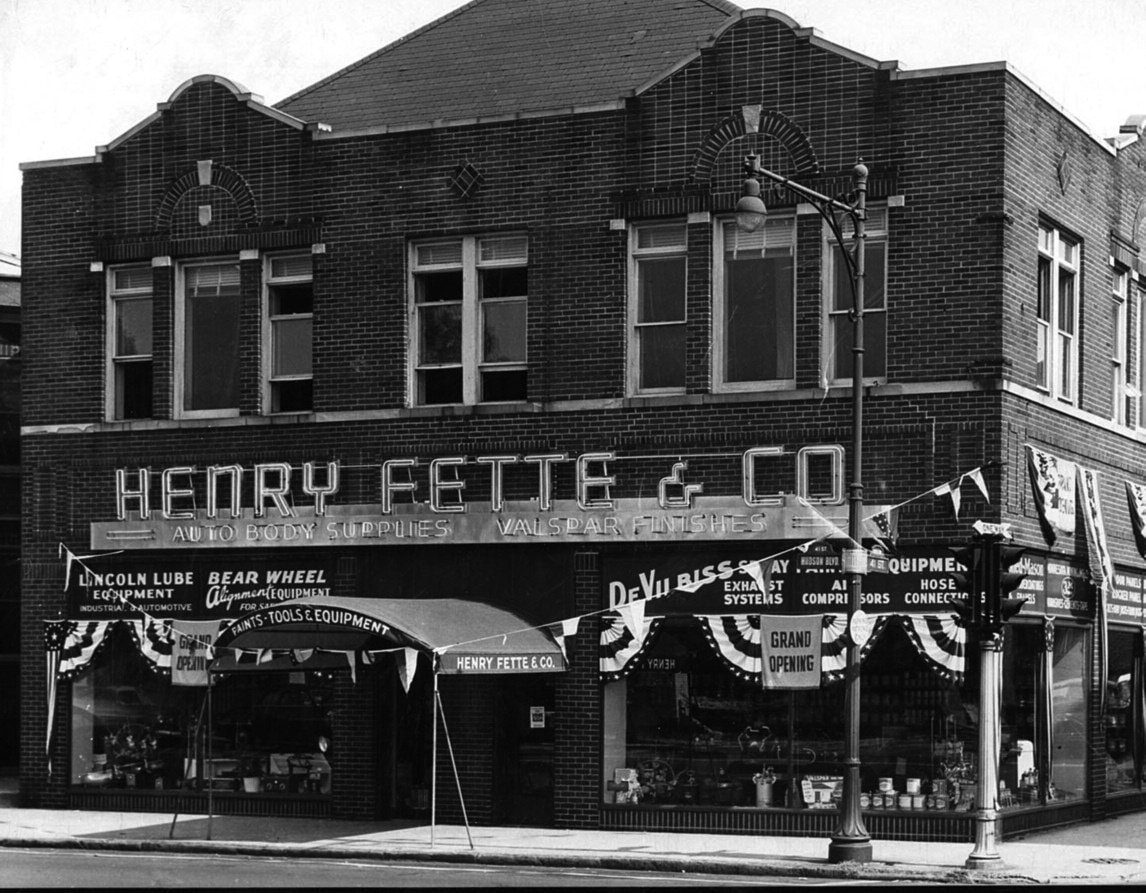 As the business grew, Fette knew that he would need more space to display an ever-expanding line of cars. While the shop at the Allwood Circle served them well, Fette knew they need a location with higher visibility. In the mid 1970's, HF contacted the owners of the landmark, state-of-the-art bowling lanes, Bowlero, to see if they could make a deal. The owners were based out of state, and yes, they were interested in selling the property at the intersection of Routes 3 and 46. Soon, the Fettes were designing their dream dealership, all the while still maintaining the current business.
Henry Fette hired Clifton architect Arthur Rigolo to design a new showroom in the huge space vacated by Bowlero. Construction began in June of 1976 and was completed in July, 1977. "It was a lot of work and my father was thereoverseeing the project every day," Larry Fette recalled years ago. "Construction actually ran pretty smoothly, except that it was the coldest winter. Pipes froze and leaked in the spring, which slowed us down a bit." Taking apart a landmark bowling center resulted in numerous stories. Bar equipment was donated to the old Knights of Columbus Hall in Downtown Clifton. A man came in to rip up the 50 lanes and used the lumber to build a restaurant. Bowling balls, shoes and various equipment mysteriously disappeared. The bowling alley had a restaurant called House of Lam with a liquor license. Henry Fette transferred the license to what's now Chengdu 46. Fette Ford, a landmark at the intersection of Routes 3 and 46, has become a business that in many ways has put Clifton on the map. Under Larry's leadership, the franchise mix expanded with Isuzu, Subaru, and Kia. Since 2008 with John at the helm, the line up includes Ford, Kia and Infiniti.John joined the business full time after college in 1986, learning the business from service to management. John married Kristin Marie (Hart) of Michigan and this year they celebrated their 25th anniversary. Kristin and John have two sons, Dan and Hart, sophomores in college.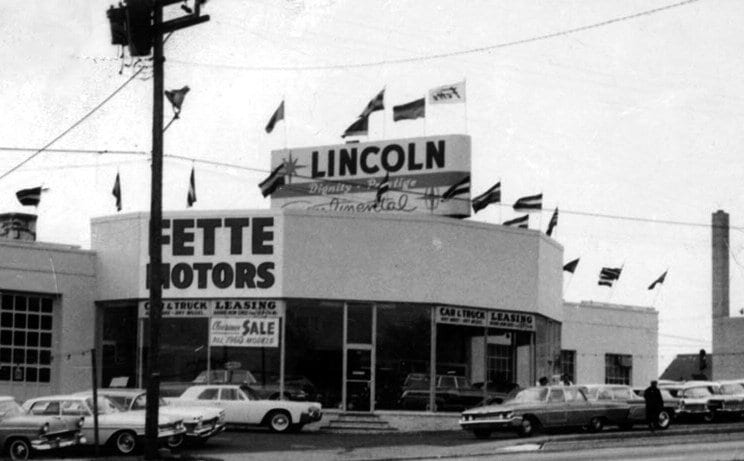 John is on the board of the Boys & Girls Club of Clifton and supports other community causes. His professional affiliations include being on the boards of Ford's Tri-State Advertising Association, NADA's Dealer Election Action Committee, Kia's National Dealer Council, and services as a trustee of the NJ CAR Association in Trenton. With the new Infiniti showroom and service center almost complete, John recalled this is the second construction project he has overseen. In 2005, John managed a renovation and expansion of their main building-the one his dad and grandfather designed in 1976. "That's what I mean about standing on shoulders," said John. "My family, my employees,they keep this place focused on our customers. We all share in this award."